Auction Status
| | |
| --- | --- |
| Status: | The Auction Is Now Over |
| Bidding Opens: | Wed Jul 30, 2014 12:00 PM |
| Bidding Closes: | Fri Aug 22, 2014 12:00 PM |
| Timezone: | US/Central |
| Currency: | USD (United States Dollars) |
Get Social
— ADVERTISEMENT —
Welcome To The Auction!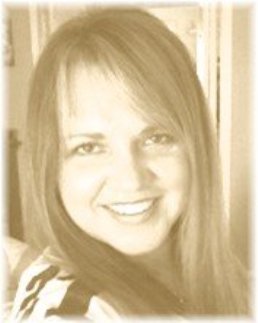 We are raising money to help our friend Lisa Rollins, who is fighting colon cancer.
Lisa is a graduate of Denton High School and the University of North Texas. She earned her Ph.D. in Education from Capella University. She is currently an Assistant Professor in the College of Liberal Arts at Ashford University. Before becoming a professor, she spent 12 years working as a full-time journalist, editor, and columnist for several publications, including the Fort Worth Star-Telegram and the Denton Record-Chronicle. In addition to her news-editorial experience, she also worked as a publicist and PR professional in the entertainment industry. She was Director of Broadcast Communication for Middle Tennessee State University for over a decade, where she was the host of a weekly, award-winning public affairs radio show and she also helped write and report for "Middle Tennessee Record," a public affairs TV show.
She still writes about country music and the music industry on a freelance basis from her home in Guthrie, Oklahoma.
Lisa has one son, Dakoda Rollins, who is himself a musician and who is the center of Lisa's life.
For the past couple of years, Lisa has been bravely fighting cancer with the love and support of Dakoda and her many friends from around the country. The fight has drained her financial resources and challenged her optimistic and cheerful view on life, but her faith remains strong.
On August 23, 2014, a group of Lisa's friends are presenting LISAPALOOZA, a live music festival at Dan's Silverleaf in Denton, Texas, on August 23, 2014, from 11:00 a.m. to 6:00 p.m., with seven musical acts. Many of the performers know Lisa, and all are donating their talent to support her fight.
All of the proceeds from Lisapalooza and this auction will be given to Lisa to help her with her medical expenses and to help her provide for Dakoda.
Thank you for your help, and for joining us as we do all we can #ForTheLoveOfLisa.
Event on Facebook:
https://www.facebook.com/events/454295148040649/
Event Ticket Purchase Link:
http://www.prekindle.com/promo/id/23543011510379391
Lisapalooza is the inaugural event sponsored by the Denton High School Family Assistance Foundation, a Texas non-profit corporation. The Foundation is a public charity with the mission to provide financial assistance to Denton High School alumni and/or their families in times of health or other crises. Application for Section 501(c)(3) entity status pending. All auction donations made after August 8, 2014, and all auction purchases, may be considered tax-deductible unless notified otherwise.
Winning Bidder Payment Information
Note that this auction will continue at a live event after bidding closes online. You may be outbid at the live event.
Winning bidders will be contacted at the end of the auction to make arrangements for payment and pickup/delivery of their items.
Payment Types Accepted:
Online Payment via PayPal (arrangements will be made once the live auction closes)
Please do not send a payment until you have been contacted by the auction administrator.
Winning Bidder Item Pickup/Delivery:
Winning Bidders can pick their items up at the event on August 23, or if the winner is online, we will ship it (shipping costs to be charged to the winner as an additional donation).
Contact the Auction Administrator with questions: [email protected]
General Auction Information
The time on this server will be used to determine the start and end times of the auction. This time may be off from your local time. Refer to the approximate time in the right hand side of this page.
This auction transitions to a live in-person auction after online bidding closes. You still may be outbid at the live event. The online portion of the auction will not reflect the final live auction results.
When the live event auction closes, all winning bidders will receive notification regarding the status of the items they have won.
You must register an account in order to place bids. Click Register on the upper right hand side of this page in the login area. Once you have registered, a confirmation/activation will be emailed to you. You must click on the link in the email message to complete the registration process. If you haven't received your confirmation email, please check your "junk mail" or "spam" folder as it may have gone there. You can also re-request the confirmation email. The link for resending the activation code can be found in the login area.
NOTE: eFlea provides a service that facilitates silent auctions for charities & groups/fundraisers. The items up for bids in this auction are listed by the group raising the funds. eFlea is not responsible for the accuracy of the item listings. Please verify item details with the auction administrator(s) prior to placing any bid(s). While eFlea tries to verify the auction administrator(s) and charity/group, we cannot guarantee their validity. Please be cautious and participate only in auctions where you are familiar with the groups and/or administrators.
Information On The Bidding Process Frequently Asked Questions
Please Note that all bids are final. By placing a bid on an item you are agreeing to a contract. You will enter into a legally binding contract to purchase the item from the seller in the event that you are the highest bidder at the time the auction closes. You are responsible for reading the full item listing, and understanding the above instructions and accepted payment methods. The Seller (auction administrator) assumes all responsibility for listing these items. The bidder's source IP address is logged for all bid transactions. Persons placing fraudulent bids may be prosecuted in a court of law.